Tess Ferguson
Founder & CEO, Creative Director
Tess originally did her Degree in Graphic design and photography at Chelsea School of Art. Whilst there she discovered the wondrous world of "Audio- visual" design. Ever since then she has been in the events industry and still has a great passion and enthusiasm for it. Over the years Tess has worked with many of the top UK corporate businesses developing best solutions. Tess also works closely with agency partners to help them brainstorm developing strong concepts and winning pitches with a high degree of success.With many years of experience to call on she always enjoys sharing fresh ideas to make projects more exciting and effective.
Tess has worked with husband Guy since the company started and she has a very busy life balancing family and business as well as doing local charity and community work. Tess loves collectables, travel, music and theatre.
Multimedia Plus
Lawrence Harvey
Media and Widescreen Producer
Lawrence is Head of Creative Design. He is an Award winning designer and highly respected in the events industry. He originally worked with Tess & Guy whilst running his own company "Shot in the Dark" producing stunning audio-visual modules to wow any audience. Lawrence is also a very talented and highly respected professional photographer and Video Director.
He scopes out every detail of the creative design with wit, wisdom and fine precision. He is always calm and great fun to work with. Apart from work and family he loves cycling, table tennis and collecting old cameras.
At 6'4" Lawrence is considered the "gentle giant"of our team and is always there to help clients reach new heights in creative production.
Multimedia Plus
Guy Ferguson
Creative Technologist
Guy has worked in the event industry for over 25 years as a leading Technical Production Director. He specialises in Ultra-wide screen (Watchout) design and production, creating high impact events around the world. Guy has a wealth of experience and technical knowledge that is a major benefit when putting together high profile special events.
He is a recognised industry expert in developing technical specifications for highly complex projects. He specialises in creating and visualising event designs, so clients can clearly and thoroughly understand the event vision through from concept to delivery. Guy also loves classic cars and boats, travel, music and he plays the bassoon.
Multimedia Plus
Liz Balmford
Sales & Marketing
Liz started working for the company over twenty two years ago but then decided to follow her passion for singing and theatre by doing a Performing Arts Degree in London. Liz then went on to work with a number of other Event and Marketing companies, building up her knowledge and skills within the industry. Happily, she returned to work with our team over seven years ago. Liz helps to keep everyone in order and ensures that there is always a pack of chocolate brownies ready for all our visitors.
Liz can still regularly be found treading the boards and performing with the wonderfully quirky singing quartet "Vocalarity".
Multimedia Plus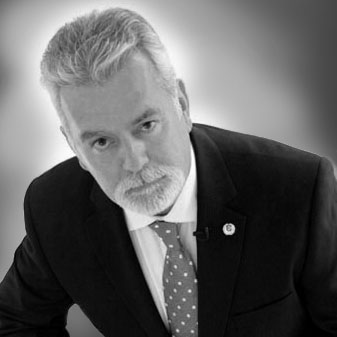 Richard West
Communications Strategist / Facilitator
Richard is a highly acclaimed best selling business author (Performance at the Limit), International keynote speaker, event host / MC and a respected learning and development specialist. Richard also offers professional media training to help develop and improve presentation skills.
Having worked for many years in senior management roles in some of the top Formula 1 teams (McLaren, Williams and Jordon) he has since devised a compelling programme based on Business Lessons from Formula 1 Motor Racing.
He is a visiting Lecturer at Cranfield Business School.
Richard brings his invaluable business communications and board level management skills to our team.
Richard is still heavily involved in all things motorsport , he loves good food and great wines.
Multimedia Plus
Shirley Chick
Event Marketing Director
Shirley is a highly experienced corporate event marketing specialist, delivering event-related solutions to marketing and communications challenges for major enterprises across key industry sectors such as Automotive, Defence, Energy, Environment, Finance, Maritime and Enterprise Security.
As a well-rounded Events Director and Hybrid Producer, Shirley's international experience spans full profit and loss responsibility, human resources, health & safety, ROI and full operational responsibility including content curation, delegate registration platforms, sponsor, speakers and key stakeholder management, venue finding and of course audio-visual production for a multitude of events across the world including China, India, Japan, Korea, Singapore, South Africa, the UAE, USA and especially across Europe.
Shirley is the 'tree hugger' of the team and sustainability and eco-ethical concerns remain at the forefront of her undertakings.
Multimedia Plus